Plan a life you want to live in through a Business on Purpose
Do you own your business or does your business own you? Ian's 5 Keys to Successful Business Planning will set you on the right path to profitable and sustainable growth.
 Are you running a small to medium sized business and trying to keep on top of your own policies and HR processes?
You don't have to do it all. Call us.
Finding the right talent for your business is critical to your growth and success.
We provide full-service recruitment or tailored packages to suit your needs.
Janine Stratford
Leadership Coach | Career Strategist | Facilitator| Speaker
I began work with Ian Edwards, of Business on Purpose Coaching, 12 months ago. He has inspired me to push harder in my business, to dig deep and explore my own challenges and breakthrough any barriers that were holding me back. With his support I am crashing through many of those barriers and my business has experienced remarkable growth in this short time. The P&L is showing a 52.9% growth over the past financial year and with his continued help, I feel confident this is only the beginning. Thanks Ian.
Dan Bignell
Owner/Manager - Vision Finance
When I started my new accounting business, just over 12 months ago, it made perfect sense to me to start meeting with Ian from Business on Purpose and work through his Five Keys to Successful Business Planning. During our coaching sessions, I have learnt so much more about business than just the accounting side.
Ian has extensive experience in life and business, not only coaching. As a business owner himself for many years, Ian has a wealth of knowledge in all things business. I have no doubt that Ian has contributed to the success I have made from launching my business from start to where I am today, twelve months on. By working with me, at my pace, to help me understand the importance of setting a good foundation, through to building an Active Layered Business Plan for strategic growth into my future
I have no hesitation in recommending Ian to anyone in business, at whatever stage of their business' life cycle. If you are looking to change your yourself and your business for the better, then you will not be disappointed.
Glenn Chapman
Gravity IT
Running a business comes with unique challenges.  Without coaching I believe I would have walked away from the business a long time ago.  Ian has helped me grow in all aspects of life. His teaching, coaching and mentoring have had a vast impact on the growth of my business.  When going through tough times he is a willing listener and always provides appropriate perspective and wisdom. Ian has a wealth of knowledge and experience in business and in life.  I would not hesitate to recommend Ian to anyone who is a business owner or has a significant role in a business.
Jasmine Allanson Occupational Therapist
Managing Director - Inspire Ability
Starting my own business felt a little like having my first child...exciting but incredibly overwhelming. Often times I felt like I had no idea what I was doing! Starting the 5 Keys to Successful Business Planning was like finding the ultimate parenting guide book. It has given me direction in my business, helped me to know what is important now and what will be in the future. The material is clear and practical, helping me digest bite-sized pieces of information as I learn and grow my business from a dream to reality. The most important aspect for me has been the regular meeting with Ian to ensure accountability and to glean amazing gems of wisdom to keep me on the best course. If there is one piece of advice I could give a business owner, it would be to give Ian a call and get yourself enrolled in the 5 Keys to Successful Business Planning, you won't regret it! Design your Business on Purpose. 
Pastor Andrew Cole
New Vine Baptist
It has been a pleasure knowing Ian and Donna Edwards for more than 30 years...3 married children and 7 grandchildren now!
They are the real deal...
I've seen them work through the good, the bad and ugly... When you find a solution for yourself- you find a solution for others...
They have sought to create a faith-filled marriage and a family life-based in love and respect... In his coaching, Ian has a unique ability to take complex relationship things and help people put them into simple, memorable and do-able principles.
Paul and Amanda Fitzpatrick
LPP Services Landscaping Pest Control and Pool Fence Certification.
Ian's wealth of knowledge in all aspects of the business has been an empowering experience for us. He's helped us achieve our business and personal goals and taught us how to work on our business rather than in it. Our time with Ian has been by far the most valuable asset to both our business and our marriage.
Kevin O'Brien
Director / Solicitor - Landmark Legal
I have had the privilege and knowing and working with Ian as a business (and life) coach for over 12 months now. I have always tried to be independently reliable, 'I will sort everything' sort of person. This worked OK on a smaller scale.
As my business has grown and matters of life have crept in, I could see myself putting things off that I 'Would get back to', but struggled timewise to get back to them. This was impacting my business growth and family life and the stress was growing.
I took on Ian's services. Ian has helped me understand where I was at and see what my 'blockers' were. Working through those 'blockers' has opened up the path to growth - both professionally and with family. Planning my next 12 months and beyond is clear and achievable. I don't want to think what it would be like without the direction, encouragement, calmness and availability Ian has provided. I used to be the person who thought business coaching was a waste of time. I am now the biggest advocate of business coaching because of what Ian has provided.
Lauren Taylor,
Director, Taylor Made Marketing
"Ian is everything you need in a business coach: supportive, enthusiastic and clever. He's extensive knowledge provides you with the reassurance that you're in safe hands. I'd recommend him to any business owner who is starting a business, growing or just needs someone to bounce ideas off. And to top it all off, he's just a great guy."
Brent Williams
Managing Director - HR Compass
I have had the great pleasure of knowing Ian Edwards in a professional capacity for several years. From our first meeting I instantly felt comfortable and trusted by Ian's sincere and selfless character and that has never faltered.
Ian is very generous with his time and interest in his client's endeavors, to become the best people they can be, in all aspects of their professional and personal lives.
As a coaching client of Ian's I can attest to the benefits of his 5 Keys to Successful Business Planning program and would not hesitate to recommend him to anyone looking at "Creating the life they want to live in."
As both a business colleague and personal friend of Ian Edwards, I can attest to his deeply ingrained value system and his unyielding compassion for everyone who crosses his path.
Wes Wilson - Wilson Planning   
Town Planners Newcastle Region.
I have been in business for 4 years and used 3 different business coaches. I have found Business of Purpose the best coaching yet! Ian is 'On Purpose' (as the name suggests) in each meeting, we set and achieve targets, Ian helps me break down massive, seemingly overwhelming projects into small achievable tasks, and keeps me focused and on track. More than all of that, Ian is a great source of support and encouragement.
I look forward to meeting with Ian each fortnight knowing that I will leave motivated, supported, encouraged and energised in my business and also personally. My business would not be growing 30% year on year without Ian's coaching".
A snapshot of Ian's commitment to lifelong learning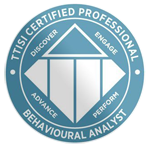 Australian Institute of Professional Coaches
Diploma of Executive Coaching
Diploma of Professional Coaching
Diploma of Business Coaching
TTI Success Insights
Certified Professional Behavioural Analyst (CPBA)
Certified Professional Motivators Analyst (CPMA)
Certified Professional EQ Analyst (CPEQA)
Schedule a Conversation today
Some people think that if they just keep working harder they will fix their problems.
Others think if they avoid them they will go away.
Proactively planning your Business and life to have great synergy is the first step to enjoying both.
Lets have a conversation to find out how. Call Today, there is no pleasure in procrastination.