Our Mission is what makes our life Meaningful and Memorable. 
Our Vision is what makes our life Inspirational and Measurable.
A vision is an invitation from the future to follow a pathway and find a preferred existence.
A vision you have for Business growth and development should be something that is not just inspirational for you, but then works for everyone else; It should be an inspiration to all!
What is a Vision?
The ability to plan or think about something in the future is perceived with imagination or wisdom.
The purpose of a vision in anyone's life or business is to move them into a preferred future.
A vision should be infectious and contagious. All visions are conceived by the creators of the vision and the carriers of the vision bring it to reality.
It is not like one person has a vision and everyone else has a job to make sure the vision becomes reality. 
VISION PROCESS
Creating the vision 'Begins with a Glimpse'.
The first people involved in a vision are the ones with a healthy imagination. The dreamers, creatives, and visionaries.
They interpret the vision from the intangible to the tangible.
Next, you will want the architects, engineers, and designers to follow.
Your vision can be related to the change you want to create or the cyclic improvements that need to be made and the linear growth you want to see.
Casting a Vision
Casting the vision needs to be deployed in a way it is sold not told. Influencers, leaders, advocates and inspirers, and change agents need to cast the vision and create the first stage of infectious devotion towards the desired changes.
In this process, the Vision needs to be Clear, Concise, Connected, and Contagious.
It needs to be Communicated with Clarity and Encouragement. Remember with Encouragement we draw people in with Excitement, Enthusiasm, and Engagement. If people feel forced you will see Resistance, Reluctance, and Resentment.
Carrying a Vision 
The carrying of a vision needs to be done faithfully and carefully.
At this stage, we don't want to see dropped balls and compromise. It is very rare that the implementation of a Vision will not receive at least some resistance from somebody. Therefore, carrying a Vision with commitment and true character is essential even if it isn't easy.
Our 'Advocates' advance or carry our vision and prompt accurate change in line with the vision.
They meet the mutineers, quieten the fears, settle the scared and interrupt the interrupters and they also 'Live the vision out loud' lifting the expectations of people to believe it can be done.
Contributing to the Vision 
We are never meant to be the Celebrities of someone else's Vision, we all have a part to play in seeing a vision cross the line into fruition. There are some who, for whatever reason want to become celebrities or center stage in someone else's play.
We are definitely the stars of our own story but not necessarily the stars in someone else's.

We are supporters, carrying encouragement and working diligently and faithfully to see the vision realized and the benefits bear fruit and witness the success of the team. Our contributions are vital to everyone's success and if what we are doing draws attention to ourselves this needs to be channeled back to the creators of the visions.
When one wins we all win.
If we are due recognition it will come. If we seek the limelight we may distract effort and focus and fragment or create a tangent to the focus necessary to achieve the vision.
Completing a Vision 
The 80% mark is like a hurdle that needs to be jumped.
Now, I hope you make it all the way over every hurdle and to the finish line, but many people get to approx 80% of true completion and the vision is replaced by effort, agenda, fear, and force.
Distraction, discouragement, and disappointment can derail a dream.
Over time, vision can leak and vision may creep.
So, how can you keep your vision stay as vital as you reach completion as it was inspiring when you started?
When I am working with people on business plans they often start inspired and when some obstacles, problems, and challenges come between the vision and the desired end result; they get tired and give up.

We need to stay 'Focused and be flexible.'

We need to 'Aim and Adapt.'

We need to 'Strategize and Improvise.'

And we need to have 'Resilience and Maturity.'
The road to success is littered with people who almost made it and is often clogged up close to the finish line.
Success starts where 'Opportunity meets Preparation' and finishes with Determination, Dedication, and Discipline taking you to the finish line.
The last yards can be exhausting but the prize goes to the ones who will break the tape and not the commitment.
Past the finish line is where our commitment and completion will make sense.
Celebrating a Vision 
Celebration is something that can happen across the whole journey of a Vision. It doesn't need to wait till the end.
However, the final celebration or victory lap is on the other side of the finish line.
Celebrating, recognizing, enjoying, thanking, and acknowledging all the various contributions and people involved releases enjoyment and gratitude.
Appreciation will go a long way to making the next Vision launched equal to or greater than the successful vision just completed.
We don't just get to the end and tick it off as a Task completed!' - It was never a task! It was a Vision, Dream, and Desire and is now an accomplished Goal. Our life has changed and we have grown, matured, strengthened, and developed ourselves ready for new levels.
For many years I did just that; Tick, Finished.  I never really enjoyed what it meant to have a sense of accomplishment. I was a goal-setting miserable machine.
I seemed to have success but never enjoyed it.
Trophies are reminders of past success but never let them become obstacles to new success. Celebrating past success and completion of a Vision should be some of the fuel we use to prepare for our next Vision. We will either live the next ten years with vision, hope, dreams and wonder or we will live the next year, ten times like we are experiencing and acting in a  role as an extra in 'Groundhog Day'.
Whether you have a Vision for your life or you are ready to slot into someone else's Vision, life is what you make of it.
It is up to you where you land.
Running on a treadmill leaves you where you started. Even if the speedometer says you just went 5 Ks.
Running on a road or a path will lead you through life, interaction, nature, variation, slopes, and slides.
It is more dangerous and sometimes more uncomfortable, but you know you lived and experienced life!
Planalife you want to live in through a Business on Purpose!
This is an exert from our Book "Five Keys to Successful Business Planning" © 2023
Available on the website here
Have a great week… Ian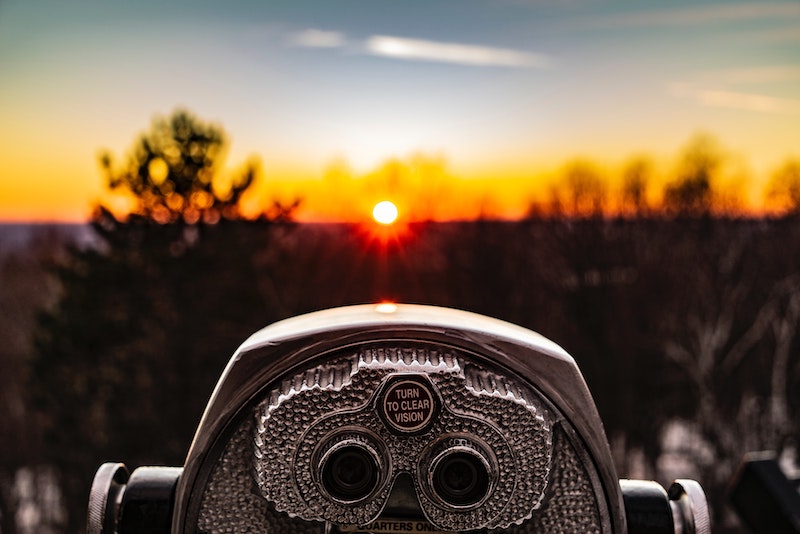 At PLANALIFE we help people navigate the integration of a Business and Life plan that will dovetail with marriage and family to help our clients find the very best from a balanced life.
To achieve this, we have one focus; to see the whole person arrive where they want to be by discovering how they can proactively plan their life.
Business owner/manager Coaching
Executive Coaching
Key Person Coaching
Proactive Life Planning
Seminars, on line training and webinars.
Strategic Planning days
Short Courses
Certified Professional Behavioural Analyst (CPBA)
Certified Professional Motivators Analyst (CPMA)
Certified Professional EQ Analyst (CPEQA)