Are you looking to breakthrough in 2022? Part 2
Every struggle we face and every success we achieve will often lead us to discover we have bigger and better problems to overcome in the future.
Have you recently completed a stocktake of the 21-22 financial year like I encouraged you to do last week?
Have you begun your planning for the 22-23 financial year? 
What will you do to make sure you are not living your "Life on repeat?"
If it was a shocker last year don't relive it. If it was a shiner, how can you make it brighter?
The future we embrace is directly connected to the vision we carry, and our perceived ability to make it become a reality.
What is the lens you are looking through as you anticipate your next financial year? Is it a healthy happy lens or is it filled with dread, confusion and fear?
Imagination is the greatest gift we have. From our imagination, we can invent the future. Our current reality does not have to condition our future potential.
I dreamed of moving from my last business towards the creation of my current business for many years. I dreamed of how I would be able to help people build a business where they loved living life and they carried the same passion into their business. Business is not easy and never becomes easier, we simply mature and become better. The problems we solved and overcame last year are stepping stones for the problems we will need to overcome next year. Maturing in business is not a given, it's a choice wrapped in an attitude.  What happens to us is never as important as what happens through us.
Are we SHOCK ABSORBERS?
Shock absorbers are an integral part of a vehicle's suspension. A shock absorber is designed to absorb or dampen the compression and rebound of the springs and suspension. They control the unwanted and excess spring motion. Shock absorbers keep your tires in contact with the road at all times.
I love 4-wheel driving! Anytime I can get off the blacktop and onto the brown top I am a happy camper. Some of the bush tracks we have been on are crazy rough. Particularly the Development Road on the way to the Old Telegraph Track and Cape York. That road would shake the fillings out of your teeth.
My shock absorbers had a great workout on that road. But without my shockies doing their job the ride would have been impossible or at least incredibly slow.
Are you a "shock absorber'' in your business? Do you absorb and dampen the problems you face or amplify them? Is the ride in your business better because of your presence or despite your presence? Do you bring joy into a room when you arrive or when you leave? Do you live reactively or proactively?
These are just some of the topics we will address in our next BOP Workshop. Are you ready for 2022? Do you want a breakthrough and do you have a vision you are passionate about and want it to become reality?
Business Breakthrough in 2022 - BOP Workshop
The workshop runs online from 7-9 pm each Wednesday night.
July 6th - Week 1 - Strategic Intention
July 13th - Week 2 - Financial Foundations
July 20th - Week 3 - The Marketing Side
July 27th - Week 4 - Build people, Grow team, Enhance Culture
Tickets are available online  - click here to register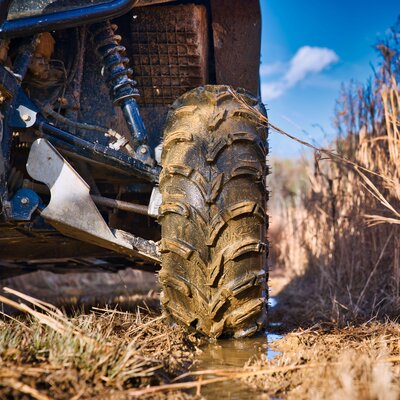 At PLANALIFE we help people navigate the integration of a Business and Life plan that will dovetail with marriage and family to help our clients find the very best from a balanced life.
To achieve this, we have one focus; to see the whole person arrive where they want to be by discovering how they can proactively plan their life.
Business owner/manager Coaching
Executive Coaching
Key Person Coaching
Proactive Life Planning
Seminars, on line training and webinars.
Strategic Planning days
Short Courses
Certified Professional Behavioural Analyst (CPBA)
Certified Professional Motivators Analyst (CPMA)
Certified Professional EQ Analyst (CPEQA)