Well, that's a wrap! Happy End of Financial Year
What a year! Lockdowns, lock-ups and lockouts. Inflation is off the planet and our cost of living rising every day. Multiple floods, COVID craziness, energy prices skyrocketing and local supplies drying up after the wettest 12 months I can ever remember.
We have had a change of federal government. Our new leaders, who were full of hope and excitement about the possibility of taking leadership again, are now full of excuses, despair and indecision.
Then there is the impact of acts of war, tension in the middle east, potential new pandemics, raising food shortages and hikes at the petrol pump. It's a miracle if you can get your full team to work on any given day of the week. If you do you are one in a thousand.
It is very easy to blame the external influences and circumstances around us for the current condition of our business. There may be many good and valid reasons to do this, but what I have discovered over my 38 years in business is that...
"All excuses are equal, but all effort is not"
Yes, there are extenuating circumstances and there are facts that can't be ignored. There are even some insurmountable challenges that are forced upon us as business owners, but when we rise to the challenge rather than falling on our sword our maturity and responsibility as a leader develop.
Hard times teach us far more than our good times!
All of us want "good times" in our business however most of us learn very little or nothing in our good times. However our "hard times" teach us so much if we make a promise to...
"Never miss the message of a crisis"
We don't want hard times, but they are good for us. The difficulties we face in business show us where our gaps, barriers and drains are.
A gap is something that is constantly stopping the flow of our business. Things go so far and then stop because there is a breakdown in communication, production, support, misunderstanding of what the requirements are, over-commitment or an inability to deliver. We need to design bridges to fill our gaps.
A barrier is like a wall in the business where we progress through a process till we hit the wall. It could be a bottleneck, a person, our capacity to supply, unreliable procurements, breakdown in the chain of workflow, a piece of equipment or system that need to be changed or updated, hardware and software upgrades, training and development, recruitment, skill diversity, time management and prioritisation. We have to intentionally break down the walls in our business that block the end of the process from the beginning.
Lastly, a drain is where everything seems to be set up right and we seem like we have the right tools to manage our process. But somewhere along our process, all the good we do falls away through a drain. Our drains let our team effort and the desire to do what is right, slip away. It could be a failure in communication, inconsistency, excuses, people forgetting things or incompetence. Broken promises or expectations, overpromising and underdelivering, poor or antiquated systems, and no formal procedures, policies and processes can all send things down the drain.
A lot of failures in business happen when we try to figure out today's challenges with yesterday's structure. Every year brings us a new set of problems to solve. Particularly if we have grown, planning is as critical to our next level of success as breathing is to life!
"Plan or Perish" is a business reality.
At Breakthrough 2022, our next Business On Purpose Workshop, we can help you address the gaps, barriers and drains. We can help you with the tools to discover where problems exist, your potential can be explored and profit can be increased.
Please consider starting your new financial year with a plan in mind to have your breakthrough this year. Your future self will applaud you for doing so.
This is not a lecture! It is an interactive workshop where you can ask as many questions as you wish. All the nights are recorded so you can get a link if you miss one. Invest in yourself and your future.
I hope we see you there.
Remember to Planalife you want to live in through a Business on Purpose.
Business Breakthrough in 2022 - BOP Workshop
The workshop runs online from 7-9 pm each Wednesday night.
July 6th - Week 1 - Strategic Intention and Planning your year with a Purpose and Goals.
July 13th - Week 2 - Financial foundations, Wealth creation, Asset protection and tax minimisation
July 20th - Week 3 - The Marketing Side. Augmenting your marketing to accentuate your business plan and see your dream become a reality
July 27th - Week 4 - Build your dream team. Grow your team, Enhance your Culture and get your life back.
Tickets are available online  - click here to register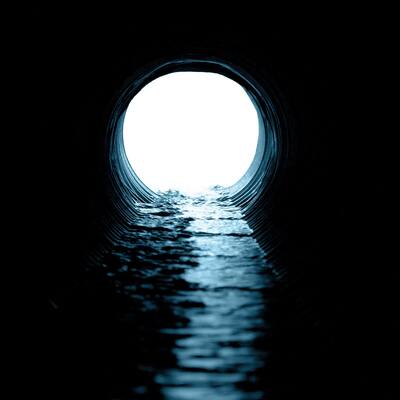 At PLANALIFE we help people navigate the integration of a Business and Life plan that will dovetail with marriage and family to help our clients find the very best from a balanced life.
To achieve this, we have one focus; to see the whole person arrive where they want to be by discovering how they can proactively plan their life.
Business owner/manager Coaching
Executive Coaching
Key Person Coaching
Proactive Life Planning
Seminars, on line training and webinars.
Strategic Planning days
Short Courses
Certified Professional Behavioural Analyst (CPBA)
Certified Professional Motivators Analyst (CPMA)
Certified Professional EQ Analyst (CPEQA)